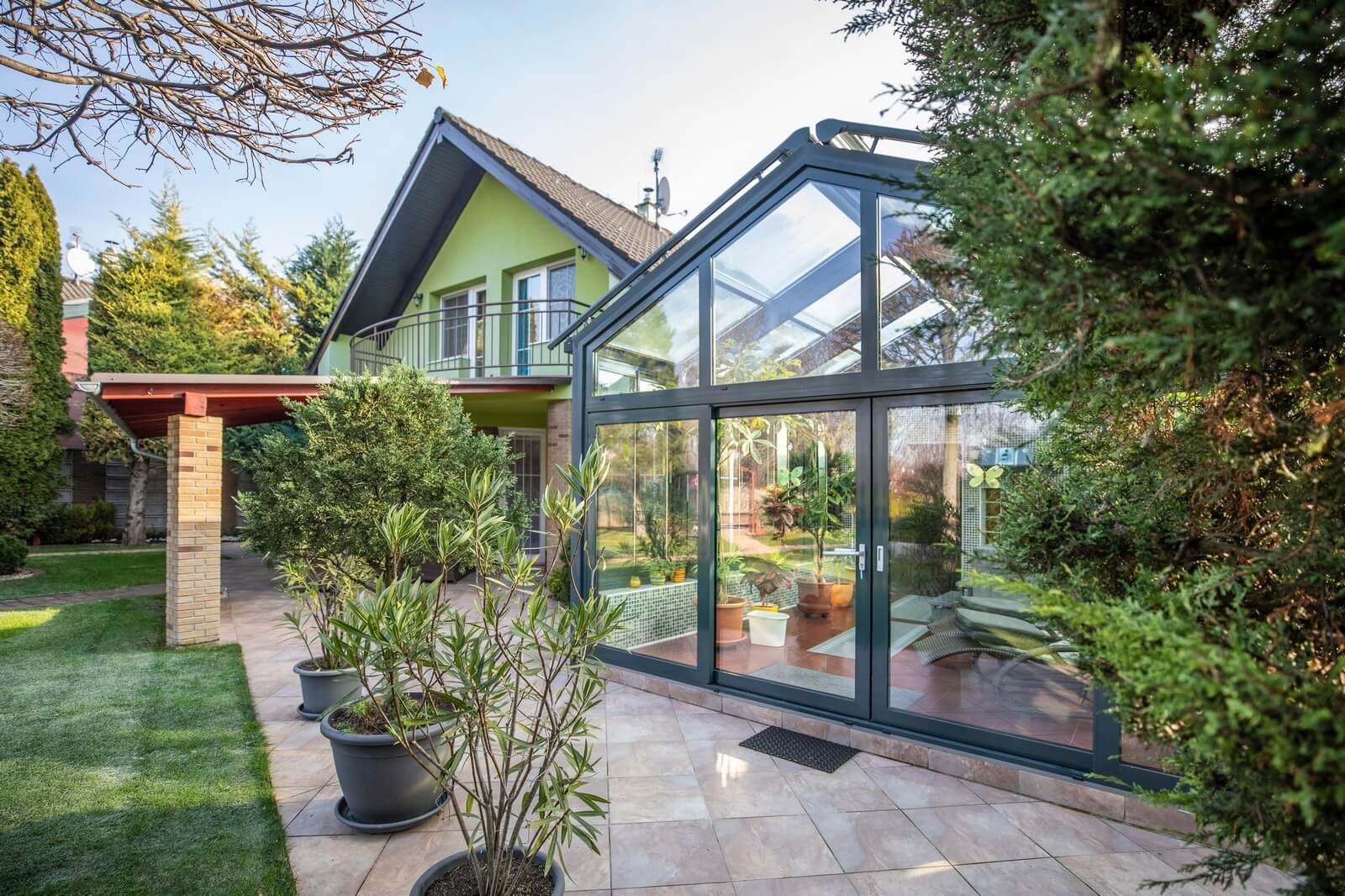 VYBERTE SI SVOJ DOM SNOV
Kúpa nehnuteľnosti predstavuje novú etapu vášho života. Je to veľký krok, ktorý stojí aj veľké peniaze. Preto je dôležité vopred si premyslieť, čo od nového bývania očakávate. A možno v tom už máte jasno. Vyrastali ste v dome s veľkou záhradou a zvykli ste si na veľkolepý priestor. Určite nie ste ochotný vzdať sa ho. Alebo ste práve naopak panelákové dieťa, ktoré však túži po vlastnom súkromí nie len pre seba, ale aj pre svojich najbližších. Rodinný dom zvíťazil na plnej čiare.  
Keď potrebujete vypnúť
Každý z nás potrebuje byť občas sám so sebou. Nájsť si svoje útočisko, kde si v pokoji prečítate svoju obľúbenú knihu, vypočuje príjemnú hudbu. V jednoizbovom byte, to však môže byť problém. Najmä ak v ňom nebývate sami. Chvíľu relaxu vám môžu prekaziť aj hluční susedia, od ktorých vás delí len jedna tenká stena alebo rušné MHD v centre mesta.
Zelená

oáza
Nič sa nevyrovná predstave nedeľných raňajok na terase s prekrásnym výhľadom na pokosený trávnik. Navyše ak máte možnosť odtrhnúť si čerstvé paradajky z vlastnej záhrady, bez akýchkoľvek chemikálií. Tento pocit jednoducho v byte nezažijete. Rovnako ako čaro večerných grilovačiek so svojou rodinou či priateľmi v záhradnom altánku.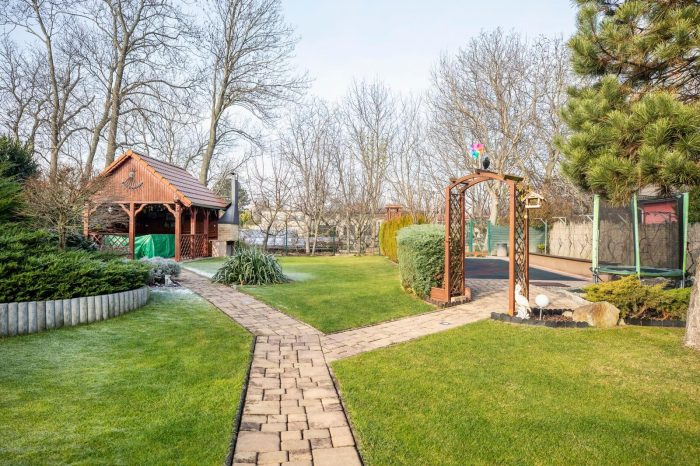 Šťastné deti = šťastní rodičia
Každý chce pre svoje dieťa len to najlepšie. Chcete, aby malo svoju vlastnú izbu s vlastnou posteľou, stolom, hračkami. Jednoducho svoje vlastné kráľovstvo, v ktorom bude vyrastať. Ak máte však detí viac, potrebujete to všetko niekoľkonásobne. To si vyžaduje aj dostatočné množstvo metrov štvorcových. Samozrejmosťou je aj bezpečie vašich ratolestí, na ktoré najlepšie dohliadnete hneď spoza okna. Také malé detské ihrisko na záhrade nie je na škodu.
Všetko pre domácich kutilov
Ak máte manuálne zručnosti, dokážete si veľa vecí opraviť, zložiť, svojpomocne vyrobiť alebo máte vzťah k práci v záhrade, či v dielni, chce to jedine veľký rodinný dom. V byte sa skôr či neskôr začnete ošívať a hľadať, do čoho ešte pichnúť, kam zavŕtať a to by nerobilo radosť ani vám ani vašim panelákovým susedom. Mať ale krásny veľký dom  s dvojgarážou, vlastnou dielňou a skladom na záhradne náradie, to je azda sen každého muža. Ženy si zas určite pochvália pivnicu na sklad zeleniny a ovocia, ktoré si dopestujú v záhradke.
Relax priamo pod nosom 
Údržba rodinného domu si vyžaduje svoj čas a energiu, a to počas celého roka. Preto vám určite padne vhod zregenerovať svoje telo v zimnej záhrade s jacuzzi, ktoré dotvára idylickú atmosféru najmä pri  chladných večeroch. Dokonalý pôžitok z oddychu dotvorí fínska sauna či domáce solárium. Počas leta sa zas môžete kochať výhľadom na veľkorysú záhradu cez otvorené posuvné dvere.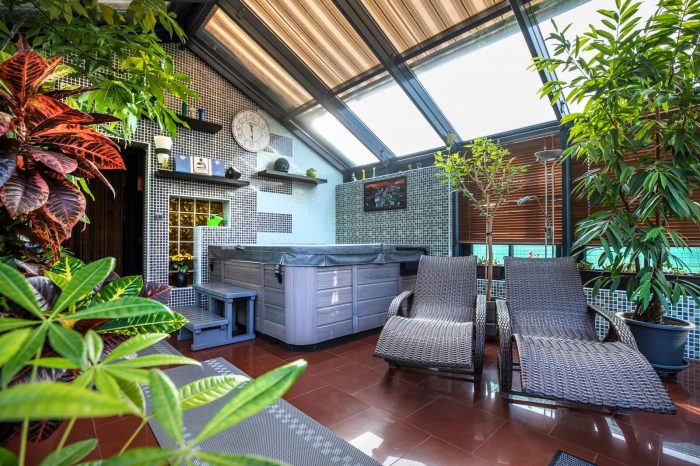 Láka vás predstava bývať v takomto nádhernom rodinnom dome a užívať si chvíle so svojimi najbližšími? Tak prečo o tom len snívať, keď to môže byť realita. Ozvite sa nám a presvedčte sa na vlastné oči. Radi s vami uskutočníme obhliadku domu vašich snov.